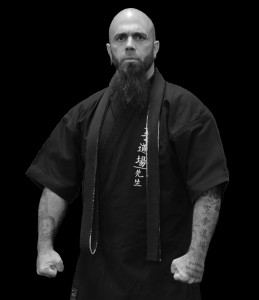 Sensei Brian Pena is a certified Blackbelt with over 32 years of experience in Martial Arts and in the Health & Fitness industry. Sensei Pena has been teaching the art of Karate in the Columbia, South Carolina area since 1990 and has promoted 14 elite students of skill and character to the rank of 1st Degree Blackbelt or above. He has trained thousands of men, women, and children the art of Karate as well as having taught fitness classes and personal training at Gold's Gym, Ladies Choice Fitness Center, and New Life Fitness Centers. Come in today and see what he can do for you!
Martial Arts History
1985 – Began Martial Arts training.
1991 – Promoted to 1st Degree Blackbelt (Shodan).
2017 – Promoted to 8th Degree Blackbelt (Hachidan).
Major Tournament Grand Championship Wins
All Stars Championships (Acapulco, Mexico)
AmeriKick Nationals (Atlantic City, NJ)
Battle of Atlanta (Atlanta, GA)
Battle of Canada (Ontario, Canada)
Battle of Chicago (Chicago, IL)
Great Southeast (Spartanburg, SC)
Hurricane Nationals (Galveston, TX)
Jhoon Rhee Internationals (Washington, DC)
Side Kick Internationals (Washington, DC)
The Rumble (Raleigh, NC)
Upstate Open (Rochester, NY)
Yellow Rose Nationals (San Antonio, TX)
NBL Super Grands World Games

1994 NBL Traditional Forms World Champion (Hollywood, CA)
1999 NBL Traditional Weapons World Champion (Niagara Falls, Canada)
Other Accomplishments
Member of John Chung's "Side Kick International Competition Team" (1997-1999)
Promoted the "Carolina Martial Arts Open" (2004 – present)

2008 NBL / SKI Tournament of the Year

Founder of the "Legends of Carolina Martial Arts" (2017)

www.LegendsOfCarolinaMartialArts.com