7:30am – 6:30pm
We are not a daycare!  We are not a babysitting service!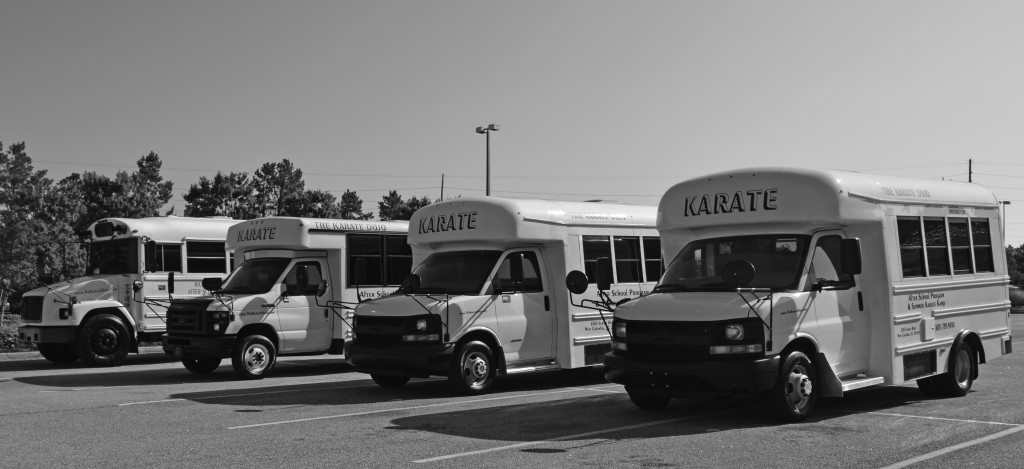 Our program is first and foremost about quality Martial Arts Instruction, Health and Physical Fitness. Children participating in this program practice Martial Arts daily!!
This program has been designed to assist parents with the tough job of giving your child the tools and skills needed to overcome their daily obstacles. Within weeks the changes in your child will become obvious. They will be able to say NO to unhealthy peer pressure. Their confidence level will rise and they will begin to feel better about themselves.
The Karate Dojo is recognized as one of the top sport karate schools in the country by various leagues including the NBL, SKIL, and TCT. All of our staff is certified and trained under Sensei Brian Pena.
Kicking Kids Summer Karate Kamp starts June 6, 2022
One-time Registration Fee: $169
(includes Karate Uniform, The Karate Dojo T-shirt, Curriculum Book)
Activity Fee: $145
(includes Transportation, Fuel & Admission for Various Field Trips)
Weekly Fee: $154 / Week (Full Time)
($149 / Week per child after the first child)
Weekly Fee: $194 / Week (Part Time)
($189 / Week per child after the first child)
Daily Fee: $45 / Week (Part Time)
($42 / Week per child after the first child)